Maltipoo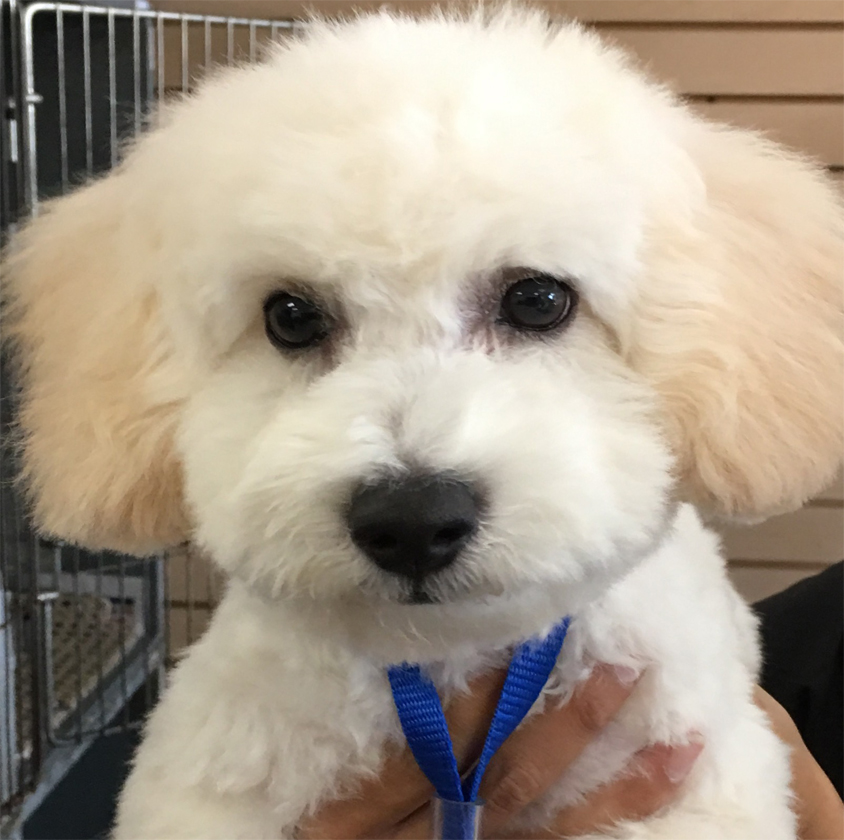 About Me
The Maltipoo is a cross from a Maltese and a Miniture Poodle. These clever, playful, and affectionate dogs come in all different colors and sizes. One thing that is a dominant feature in the Maltipoo's is their black button/teddy bear eyes and nose. These small breeds have an average weight of 5 to 20 lbs.
Fun fact: Maltipoo's are the most popular non-purebreed dogs.
BREED CHARACTERISTICS
size:

small

Average weight:

5 to 20 lbs.

Average height:

Average life:

Temperament
Is it your dog breed? Contact us:
Moochi Dog Salon actually has two location.
One in Alhambra and one in West Covina.

Alhambra
711 S. Atlantic Blvd
Alhambra,CA 91803


  Phone Number 626-915-6060

Hours of operation:
Sun 10:00 am – 6:00 pm
Mon – Sat: 9:00 am – 6:00 pm

West Covina
615 N. Azusa Ave.
Covina, CA 91722


  Phone Number: 626-915-6060

Hours of operation:
Sun 10:00 am – 6:00 pm
Mon, Wed – Sat: 9:00 am – 6:00 pm
Tuesday: Closed